How to protect your crypto-currencies?
admin
(1162) (4)
Buying cryptocurrency is good! But you still have to put them in safety and not have them stolen or risk losing them. It is important to know how to secure your crypto assets before investing in this fascinating world.
Indeed, many hackers exist on the net with the sole objective of hacking your virtual currencies. So, keeping your cryptocurrencies only on a digital platform presents several risks!
How can we safely protect cryptocurrencies and achieve total security of our investments?
To store your crypto-currencies and be sure not to have them stolen or lost, there are several solutions available to you. One of them is setting up a cryptocurrency wallet.
Cryptocurrency wallets are ultra secure and reliable. Do not hesitate to go to the Connected Accessories category of OneFantasticShop to find our collection of keys selected by our specialists. To help you find what you need, below are 3 of the safest crypto wallets on the market:
Ledger Nano S is a Bitcoin, Ethereum and Altcoins hardware wallet, based on robust safety features for storing cryptographic assets and securing digital payments. It connects to any computer (USB) and embeds a secure OLED display to double-check and confirm each transaction with a single tap on its side buttons. With Ledger Nano S, secrets like private keys are never exposed: sensitive operations are isolated inside your hardware wallet within a state-of-the-art Secure Element, locked by a PIN code. Transactions can't get tampered with, they are physically verified on the embedded screen with a simple press of a button.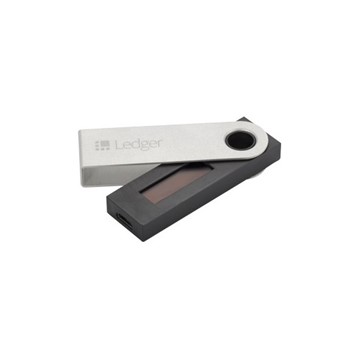 SecuX W20 is a wallet that can hold up to 500 accounts and has an Infineon CC EAL 5+ Secure Element chip for maximum security. It connects to your computers via its USB port and to your smartphones via Bluetooth connectivity. It has a 2.8-inch screen and an easy-to-use interface ideal for the transfer of your cryptomoney.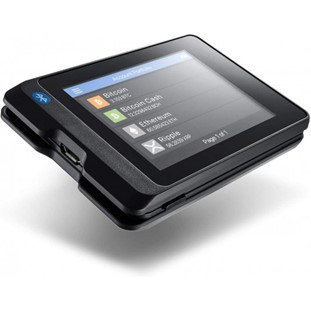 We also present to you the TREZOR One is among the most trusted and ubiquitous hardware wallets in the world. It offers unmatched security for cryptocurrencies, password management, second-factor authentication, while maintaining an absolute ease-of-use, whether you are a security expert or a brand new user.