Baby's safety
admin
(334) (1)
Baby monitors are great for parents who feel anxious about leaving their child alone in their bedroom. They are also very practical also for those who live in a 2 floors 'house or if the baby's room is far away from their room.
There are many models of baby monitors of all types. Indeed, the world of baby safety, which is constantly evolving, continues to improve by offering increasingly innovative baby monitors.
If baby monitoring involves sound, now the video baby monitor allows you to keep an eye on your baby's sleep through images! Practical at home, especially when baby is sleeping upstairs, this equipment also accompanies you when you are visiting family or at parties with friends. Some models, very modern, offer a use in connection with smartphones and other tablets. Thus, the connected baby monitor is an alternative of choice for all 2.0 parents!
You will understand that the choice of baby monitor is vast, there is something for everyone, from the most classic to the most advanced to meet the needs and expectations of all parents in terms of child safety.
At OneFantasticShop we present a wide range of connected baby monitors including the Nanit Plus which is a smart two-way audio monitor that allows you to talk or sing with your child through the app - The sounds of nature help soothe your baby.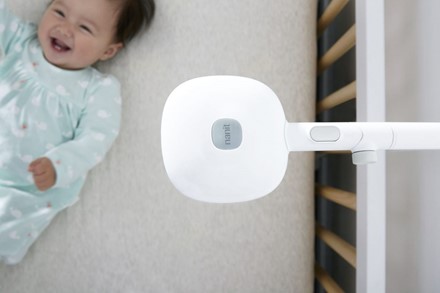 Not only does it notify you when your little one wakes up, but also produces video documents every minute of their sleeping hours, using innovative computer vision technology. Nanit uses machine learning technologies to monitor baby's sleeping behavior.
Here are the many advantages of this smart monitor:
• Understand your baby's days and nights. Nanit's camera uses computer vision to learn how your baby moves, and tells you if they're fussy, awake or sleeping like a dream
• Temperature and humidity sensors let you oversee room conditions from your smartphone. Plus, a ceiling-directed, soft-glow nightlight helps prevent sleep disturbances.
• Never miss a moment with saved video history. Plus, Night and Day summaries give you time-lapse briefings so you can see your baby's whole day in seconds without scrolling through hours of empty crib footage.
• Real-time motion and sound notifications keep you updated, and background audio lets you listen in, even when you're in other apps or your screen is locked.