Focus sur le Mogees Pro
You secretly dream about transforming your table, your chair or your coffee machine into an original musical instrument? Good news, Mogees Pro has been built to develop your creative spirit!
We tell you everything you need to know about this connected objet. Straight out of the future, the Mogees Pro will help you create your most fantastic melodies.
How does the Mogees Pro work?
Praised by the prestigious national daily newspaper USA Today and the very knowledgeable tech and startup-oriented magazine TechCrunch, it is easy to think that installing Mogees Pro is a long and tedious process. Costly software, specific skills in music production… none of the above are needed since the connected device is very easy to use: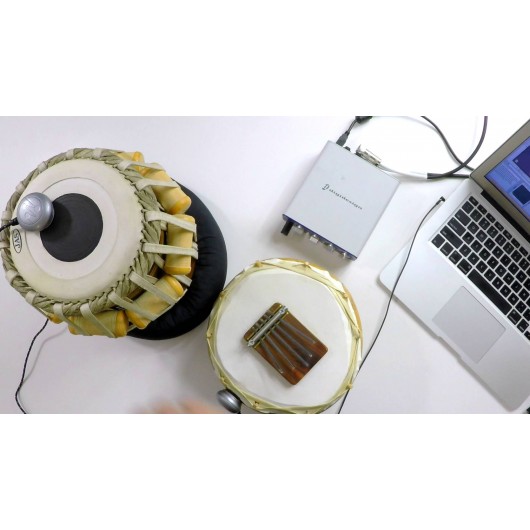 -      Stick the Mogees Pro to any object of your choice (table, chair…). This will allow the sensor inside the device to capture the vibrations made by the object (thanks to an HD microphone)
-      Then opt for one of Mogees' software available on the App Store. You will be able to choose between the Mogees Pro for IOS, the Mogees Keys, the Mogees Pulse, the Mogees Maestro and the Mogees VST/AU for OSX
-      Start the software you have chosen so that it can analyze the vibration generated by the object and transform it into a sound!
Why you will become addicted to the Mogees Pro
For a tech savvy that loves trying connected devices, choosing the Mogees Pro is an excellent way of exploring one's creative and artistic side without having to invest in costly and time-consuming music production software.
Its compatibility with IOS devices makes it very easy to implement into your everyday life.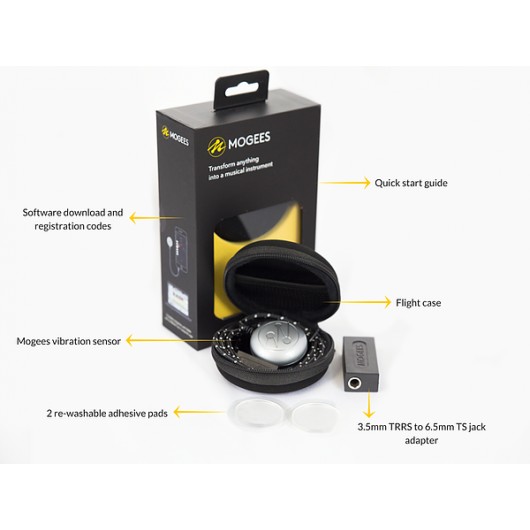 We like the possibility to carry the Mogees Pro in a flight case. This makes it very simple to travel with it during a romantic getaway, vacation with friends or family.
In terms of technology, the presence of an adapter intended for audio interfaces is without any doubt practical.
We also love the two re-washable pads offered in the pack that make the device stick to any surface. In addition to being washable and reusable over time, we really appreciate the fact that they will help you lower your carbon footprint.
Mogees Pro, ideal for a professional use
We have listed a large number of advantages and ways you could take full advantage of your Mogees Pro. We could also mention the quality of the sensor which can detect vibrations within a handful of materials such as woods, metals, plastics and glass. On top of that, its compatibility with pro audio equipment and its high frequency response make the Mogees Pro perfectly adapted for a professional use.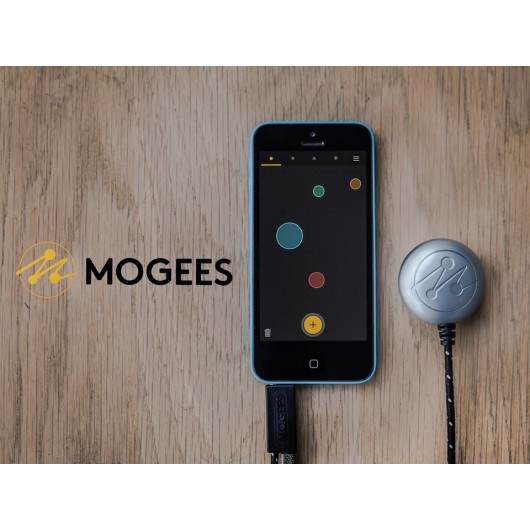 Already fell for the Mogees Pro? Leave a comment or any suggestion via our contact form!