Focus on Dotti, the pixel light with notifications
Wittidesign's pixel light is probably the flagship connected light of this back-to-school season. Combining convenience and design, this pixel light includes all the functionalities essential for you.
Advantages, features… Find out how you could take advantage of the pixel light with notifications Dotti.  
Social media notifications
Your Dotti light will allow you to be on the cutting edge of technology.
The first step consists in synchronizing your Dotti light with your IOS or Android smartphone. You will be able to receive all the notifications you usually see on your mobile phone such as social media alerts, missed calls, SMS and many more.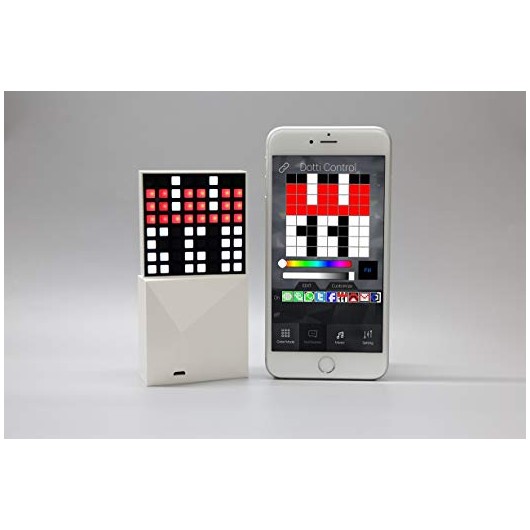 The fact that the Dotti pixel light is equipped with this feature is no coincidence. Although the time we spend on our smartphones is constantly increasing, there are times where we are not close to it. This is usually at this precise moment that we need to respond to an important call.
Whether you plan on using it yourself or you want to offer it to one of your relatives or friends, you will all be able to benefit from the simplicity of use and the design of the Dotti, the pixel light with notifications.
Music and clock modes
A pixel light which displays your smartphones' notifications and allows you to create icons, that's not bad. But if it can also act as a clock the same way connected alarm clocks do as well as play your favorite songs, we can only adopt it!
Icon and animation personalization
Dotti light features aren't just limited to social media alerts synchronization. It will also allow to express your creativity thanks to the icon, emoji and animation creation tool.
You have the possibility to save all your creations on your smartphone and, why not, directly on the Witti Gallery.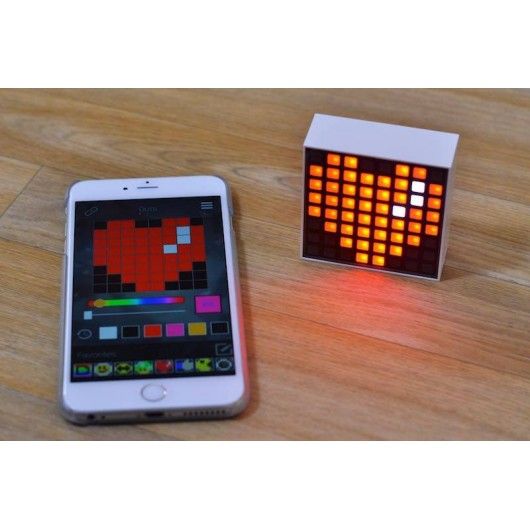 Sharing the icons and animations you created is available via Facebook and WhatsApp. This could represent an excellent way to prove your real artistic sense to your most skeptical friends.
How to use Dotti in an optimal way?
In order to prevent most of the concerns related to the use of the pixel light Dotti, make sure that:
-      The device is always fully charged. The color of the device may change due to a low battery
-      You restart the pixel light when you change the name of the device
-      Bluetooth is always on. Almost all features from the Dotti light are dependent from it.
If you have already bought the pixel lamp Dotti, don't hesitate to review it, we'd love to hear from you! Otherwise, please leave a message on our contact form so that we can answer any remark or question.