Free delivery
Shipments Tracking
Return free of charge within 14 days
Secure shopping
Multiple payments
Customer Service 24/7
Express shipping 4 to 6 days
One year guarantee
Yardian, your smartest sprinkler controller

Best Seller on Onefantasticshop
Yardian is the world's first multi-functional smart device capable of both smart irrigation and surveillance. Enjoy the freedom to remotely control your sprinkler system while monitoring your yard, garden, and/or garage.
Origin: United States 

Free shipping !
Free
delivery
Rated
5.00
on the scale
1
-
5
based on
3
customer reviews
Very easy to setup. The design looks cool. I can use the camera to check the backyard which is an additional feature that others do not have.
Great controller especially that the total cost was rebate from the state/City.
I have learned about Yardian from my friend. Installation was very straight forward and took about 15 min to replace my old unit. After unit installation, I painlessly setup the app.
FIND OUT ABOUT... YARDIAN !
Smart Sprinkler Controller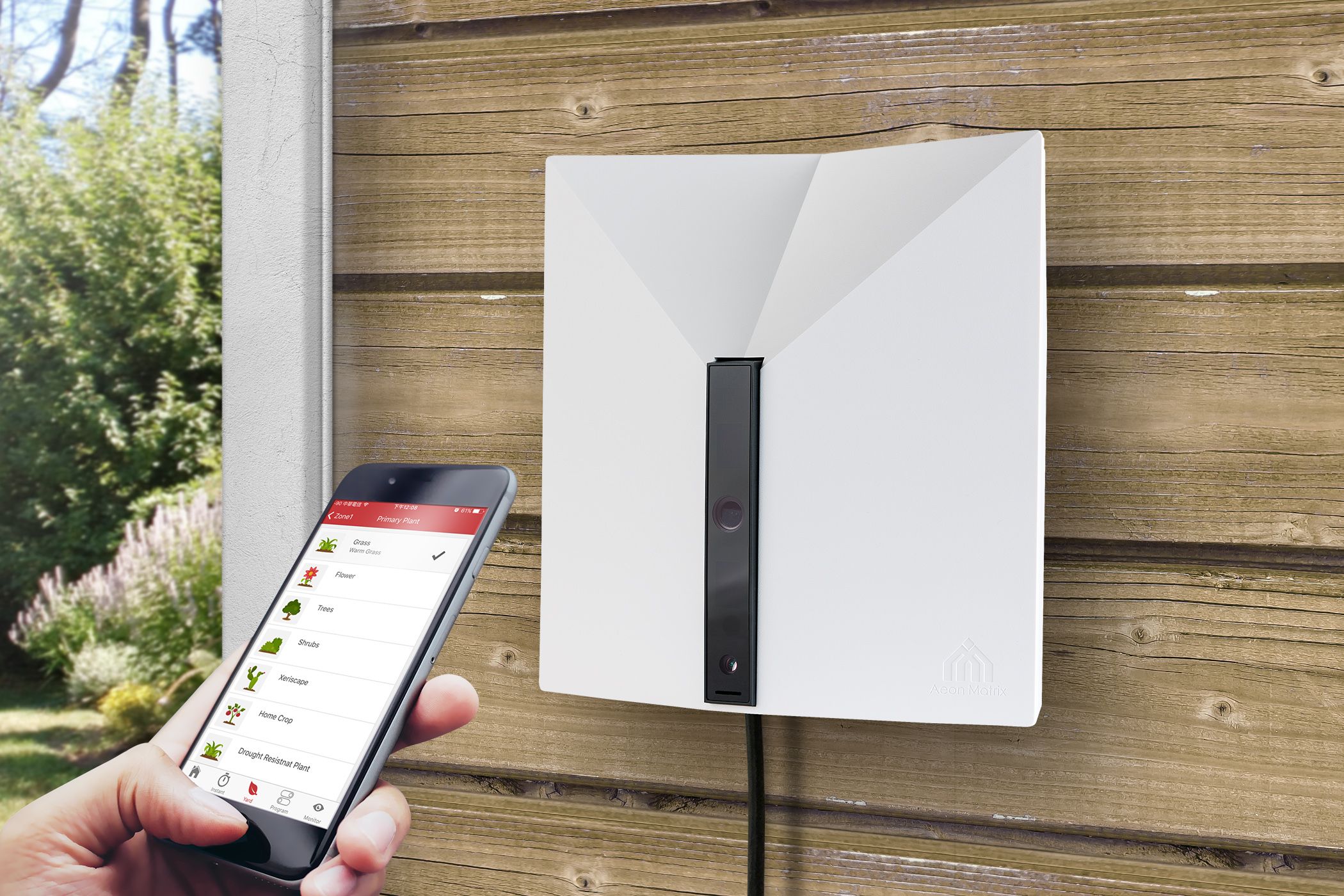 The Yardian comes in both 12-zone and 8-zone models, and the master valve can be assigned from any spare zones using the Yardian app . The Yardian is designed for both indoor and outdoor installation, and its exterior is built with UV-stabilized, non-chlorinated, non-brominated, flame-retardant material (UL rated f1/V-0/5VA) to withstand the variability of every season.
Easy and Intuitive Control
A Profile is created to represent the yard or garden of your property on the Yardian app. Up to 12 zones can be enabled according to your current irrigation zoning. You can set up plant, sprinkler head, soil, etc. for each zone. Each zone can be assigned to either a Smart Program or a Manual Program for water schedules. The control access of your "Profile" can be easily shared to your family members or contractor. Multiple "Profiles" can be created and managed under one user account.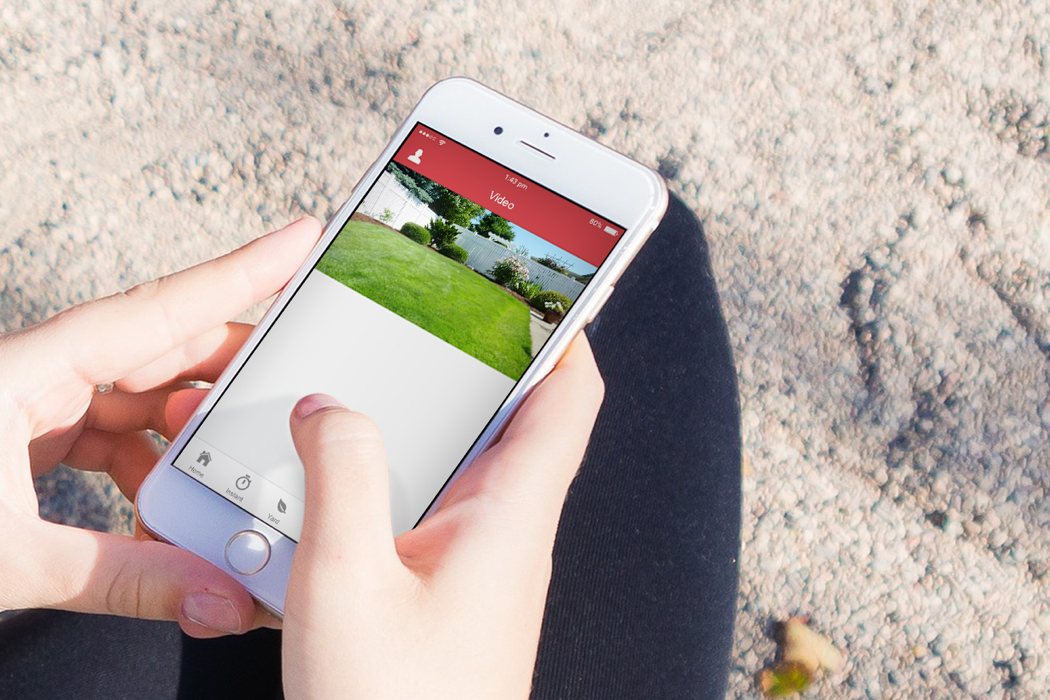 Skip Rules
You can choose to skip watering schedules created by your Smart Program and/or Manual Program. There are 4 skip rules that you can use based on Chance of Rain, Rain Sensor Skip, Manual Skip, and Freeze Prevention.
Voice Activation Through Amazon's Alexa
The Yardian may be activated by using Alexa. Specific voice commands provide customized control of your lawn's watering requirements, such as watering your property based on specific zones.
The Yardian, A Multi-Purpose Security Camera
The Yardian is more than just a smart sprinkler controller, it also features a unique, built-in security system.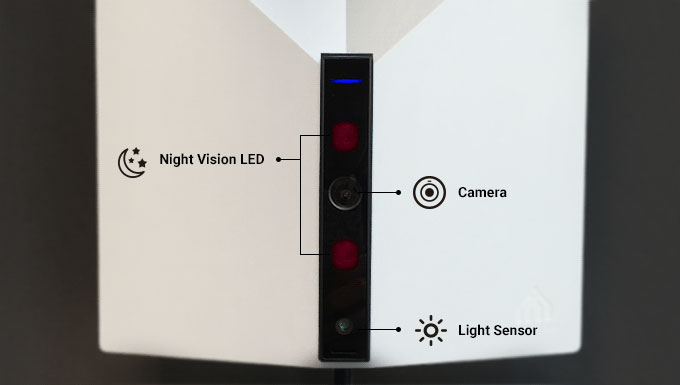 Live streaming
The Yardian leverages its prime location to transmit real-time video of your garage or yard. This "always-on" Internet connection allows security video streaming 24/7 to your smartphone.
Motion Detection
The Yardian features motion detection. You can set up instant notification on your smartphone when someone or something approaches your door.
What's in the box?
Yardian controller
Wi-Fi dongle
Labeling stickers
3x wall screws and anchors
PLC adapter
Ethernet cable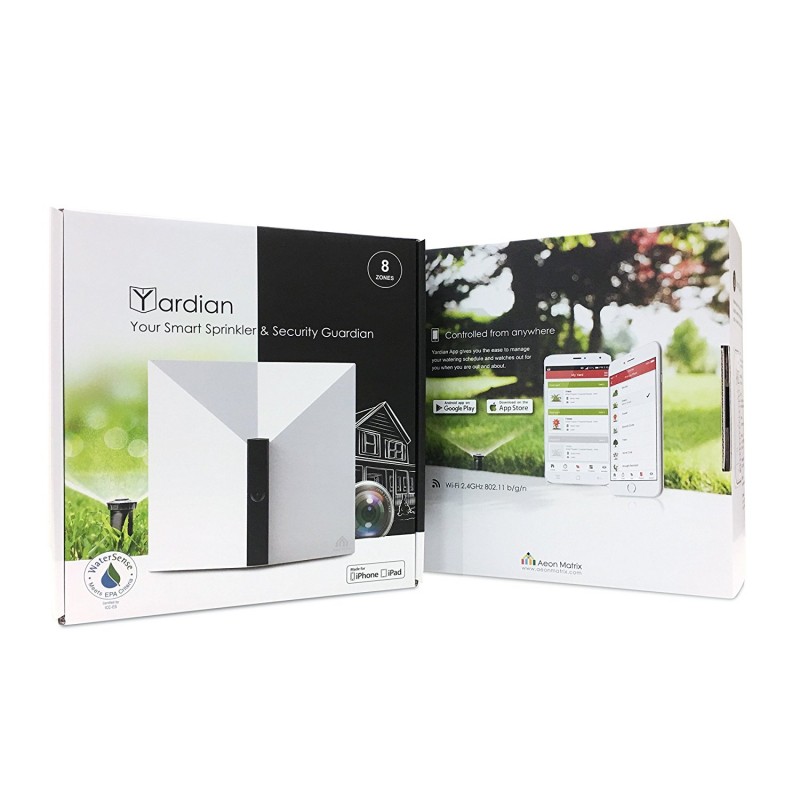 Customers who viewed this item also viewed
3 other products in the same category: