Our startups partners
AIRBO
XLAB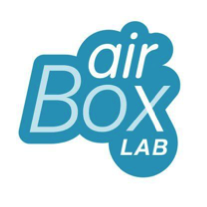 Luxembourg Company committed to meet the environmental challenge of a "healthy air" for all people.
With Footbot, their connected product measures the air quality in your home, the objective of this Startup is announced.
AMAR

YLLO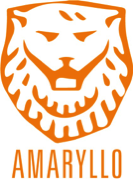 Dutch Company, a pioneer in the field of robotics security at home.
This startup do not mess with security, it is the first company using the same data encryption level as the NASA.
AYK
OW

French Company seeking to develop innovative radioactivity detectors offering outstanding performance at an affordable price for consumers. The company innovates distinguished by technical products such as steering breakdowns in the fight against radon, or earthquake prediction.
BED

DIT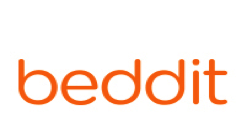 Finnish Company dedicated to the creation of a "sleep sensor." Their mission is to offer the best sleep monitoring solution for consumers and professionals. With 15 years of experience, their product has been used by sleep professionals and scientists in more than 20 countries.
BLEEP
BLEEPS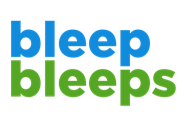 World Society with the aim of making parenting easier, through various connected objects offered by the company. Indeed their products connect to your smartphone via a free application, to simplify the life of every parent and thus bring you daily tips and tools.
HOM

IDO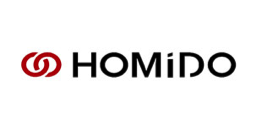 Polish brand offering virtual reality headset for smartphones running under Android & iOS, and regularly providing updated to enjoy optimal use of their different products.
INVO
XIA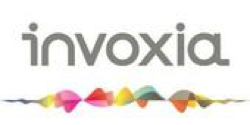 French leader in the telecoms sector, speakers and connected objects. Known for its technology Acoustic® Vivo, its range of audio combine design conference stations, ease of use and the capture of its long distance.
KI

IRO
Dutch Company designing devices beyond the traditional products of sexual intimacy. Their devices communicate with each other to create a unique sensual experience. KIIROO is at the forefront of the wave to create a new type of Internet experience that will change "the way we share."
VIBE
ASE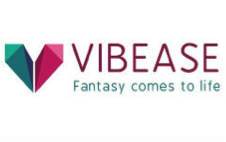 American Company specializing in the creation of hardware and software connected sex, resulting from studies and surveys of the female orgasm. It has an application on Android & iOS downloadable worldwide.
MO

MIT

Spanish Company engaged in sustainable development, which aims to improve the quality of life of its customers through high-range products with smart technology, while preserving the environment.
NET
WYSE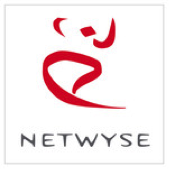 French society of developers, designers, engineers and business communication assistants. Their activities include the creation of website, mobile applications and connected objects.

OM

BRA
Ombra is a canadian company that develops connected bras. It can follow biometric datas in real time with a little case to clip. This clap records the distance travelled, the heart rate, the breathing rate or the physical recovery.

OPTIN

VENT
Optinvent is a french firm that develops connected eyeglasses that allow the use of computer and some applications such as remote maintenance or formation. The eyeglasses can be connected through Wifi.
PET

CUBE

Petcube is an american society, it develops security cameras for pets, straight connected with your smartphone.
PHONO

TONIC


Phonotonic is a french firm. It develops a product that allow to create and control the music in real time thanks to your movements. 
P

IQ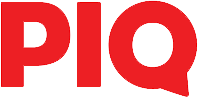 PIQ is a french society. It develops a device that allow to post in real time the details of your performances during your sport, such as the speed, the force or the precision...
PLANT
LINK

American company developing connected devices that allow virtually anyone who wants to help take care of a plant. This wizard gives you directions such as moisture or if your plant is under-watered.
SEN

.SE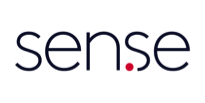 French Company whose principal mission is to develop intelligent connected systems, which enable the creation of new services in all areas of life. Sen.se is based on two businesses: collect, and analyze.
SENS
ORIST

Danish Company that builds and sells sensors connected online to systems that measure temperature, humidity and in a wider range of environmental indicators. The goal is to help you maintain optimal environmental level.
TETHER

CELL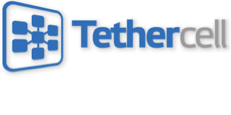 American Society aiming to facilitate the use of battery devices. A simple application allows you to control all your devices with the developed module.

NO

KE
Noke is an American company specialized in connected objects. Noke is the first padlock connected without keys or code. You just need Bluetooth to use it! Easy to use, you just need to connect the Noke to your smartphone via Bluetooth. And you will not even need to take your phone out to unlock it.

SO
NY
Sony Corporation is a Japanese multinational company based in Tokyo, Japan. It is active in various fields such as electronics, telephony, computers, video games, music, film and audiovisual in general.

THE SMART

 DIET SCALE

The Smart Diet Scale is your ultimate digital wireless food scale. This WiFi and Bluetooth compatible food scale is ideal for nutrition and dieting.

 

HO
LI
Holi is a French company offering a whole range of products dedicated to sleep care.

SITU

SCALE

Situscale is an English company that provides a food balance that weighs calories, nutrients in addition to the gram.

SHUTTE
RBALL
ShutterBall offers different products allowing you to achieve perfect selfies! Whether in bluetooth or with a rod, all your photos will be successful.

SEN

GLED

Simply better live: this German company manufactures the most advanced light bulbs in the world with sound systems, security cameras and other intelligent features.

DIGI

STOLE

Digistole is a French company. Digitsole is the world's leading supplier of Shoes. The company integrates electronics and energy into shoes to provide comfort and well-being.

OCU
LUS
American company allowing you to experience anything, anywhere, through the power of virtual reality.

ROAD

EYES

Participate in the reduction of road accidents with RoadEyes. This on-board recording device makes all motorists more attentive and responsible.

 

QUIT
BIT
The first smart lighter and application to help you track, reduce and stop smoking.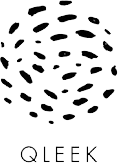 QLE

EK

Play music at home. A Qleek is a physical combination of the playlists you like. Like a recording, put it on the player and it will start playing its playlist instantly.

 

PUR
IDEA
Puridea is a French company founded in the 70s by young entrepreneurs. Puridea aims to ensure that more and more people enjoy technological life with a sense of aestheticism and comfort.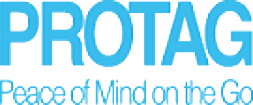 PRO

TAG

PROTAG was designed by its founders, after experiencing the hassle of losing their passport abroad, ruining the joy of the holiday. PROTAG was chosen as our name because it resembles "protect", which involves protecting important business. PROTAG also involves "tag", guiding us in designing a product that can easily be labeled on important business. PROTAG aims to be intelligent, complete and reliable. Intelligent integration, comprehensive protection, and reliable partner in the phone and valuable mobile protection valuables.

FIT
BIT
Fitbit is an American company specialized in connected objects, it offers wristbands connected to the test of the water.

HEXO

+
Hexo + is a French company that develops connected products, hexo + created the drone of the future that allows you to film in the air in all simplicity.

SEVENHUGS
Hugone is a French company that develops monitors dedicated to sleep and air quality in your home

LAME

TRIC
Lametric is a company in the United Kingdom that develops smart alarm clocks that are equipped with a digital clock.

LA

PA
Lapa is a Portuguese company that has developed a connected object named Lapa, connected to the phone by bluetooth which is used to find his phone in case of loss.

MIXF

ADER
Mixfader is a French company that develops a connected object for advanced or novice DJs, which allows to mix and scratch wirelessly.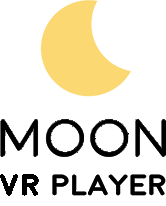 MO

ON
Moon is an American company that has developed an innovative connected objects. A 3D virtual theater with ultra-high resolution displays, a high-quality headphones, a foldable design, etc.

FOO

BOT
Foobot, a French company that allows you to control air quality, thus protecting your health, thanks to a device connected to your smartphone.

FREEFLY

 VR

Freefly Vr is a UK based company offering products focused on the field of video gaming, such as virtual reality headsets connected via your smartphone.

 

GAB
LYS
Gablys is a French company that offers devices to prevent you in case of theft or loss of your business. Gablys also offers a bluetooth cadena for Mac and PC to monitor or lock your computer remotely.

GEEKS

!ME

Geeks! Me, a Spanish company, offers connected watches, connected to your smartphone. They let you know your calories burned per day, as well as the number of steps and kilometers, etc. 

GOGO
GATE
Gogogate, an American company that develops devices connected to an application on smartphone allowing you to open or close your garage door as well as being alerted if it opens or closes when you are absent.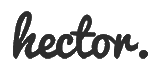 MISTER

HECTOR

MisterHector is a French company offering a cube connected to your smartphone which indicates humidity, temperature, atmospheric pressure or weather forecast. It can alert you if necessary thanks to the application on smartphone. 

IMME
RSIT
Immersit is a French company that develops a device to place under the feet of your sofa or armchair, allowing when you play a video game, feel the recoil of your shots, the impact of the missiles .. You will be able to live the action With physical returns.

IT

ENS
Itens is an American company that markets Itens: it is a modern electrotherapy device that relieves you thanks to its technology. It is an application connected to your smartphone.

KLI

KR

Klikr is a company located in Honk Hong, it offers a mobile application, which allows to manage all your devices in your house, piece by piece. The application has a Klikr remote, which is equipped with a voice control to have direct control.

TRAC
TIVE
You can now locate or record the activities of your pet thanks to the many connected objects of this innovative company.

BELL

ABEAT

Record your exercises, relax with guided meditations, watch your sleep and more. 
ZENSO
RIUM
Improve your quality of life thanks to the many connected objects of this American company.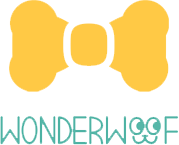 WONDER

WOOF

Wonderwoof is an innovative company focused on the surveillance of pets: you can find objects that allow you to locate them, or to record their physical activities.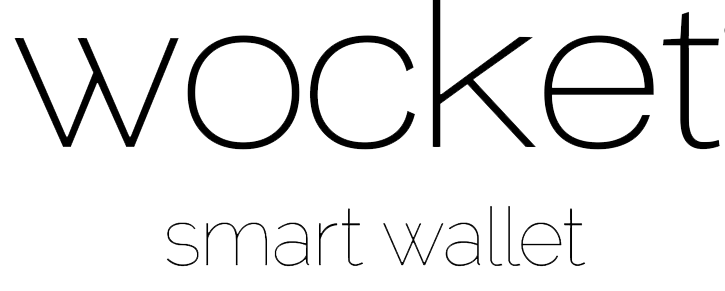 WOCKET
This American company allows you to get rid of your massive wallet and secure your information. Your data is only accessible to you. A card, a portfolio, unlimited possibilities.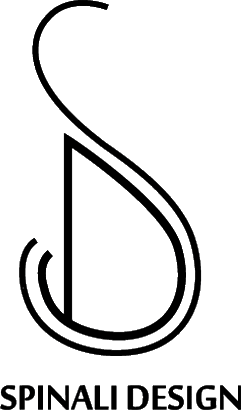 SPINALY

 DESIGN

Discover this French company that creates its line of clothing and swimwear connected and intelligent.

TOY
MAIL
An alternative to phones for children, while being able to communicate with them when they are not there.

OBL

UMI

Oblumi is a Spanish company. Its flagship object is the Oblumi tapp, which is a device that, when connected to a mobile phone, turns into a digital infrared thermometer with several capabilities.

MYKR
ONOZ
Online watches, business trackers, watches and telephones online. With Swiss quality.

ZE

PP

Whether your sport is baseball, golf, tennis or softball, Zepp's sensors and analyzes can dramatically improve your game.

YEP
ZON
Yepzon is a Dutch company that locates people, pets and valuables.

WEE

NECT

Weenect is a French company that produces geolocation devices for the whole family, there is something for everyone: children, grandparents, dogs, cats, etc.

E-TAKE
SCARE
An innovative French company focused on health: it offers a new kind of thermometer for children, allowing better monitoring of their health.
INDI

EGOGO

Indiegogo is the place where entrepreneurial projects come to life, amplified by a community of supporters who believe that the world improves when every idea becomes equal. All kinds of connected objects are proposed.

THER
MODO
The tiny thermometer for your mobile device that allows you to measure the temperature from where you are.

BRAGI

 SUPPORT

German company developing different types of headphones, for different activities.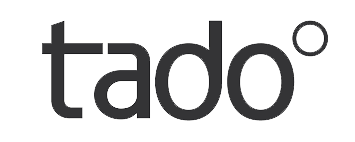 TA
DO
More comfort & up to 31% saving on heating costs thanks to this German company The intelligent thermostat tado adapts the heating according to your position.

NET

ATMO

Discover the comfort of a smart house thanks to the Netatmo connected objects: connected thermostat, facial recognition camera, weather station ...

FRESHe
TECH
FRESHeTECH aims to make life easier! FRESHeTECH is a start-up launched in Orlando in 2013. With SOUNDBRENNER play with solid precision, more speed and more precision thanks to this German company.

DAS

HBON

Dashbon develops optical and acoustic mobile devices that revolutionize the way people experience visual and audio entertainment.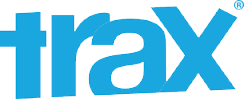 TRAX
This innovative company provides you with portable GPS for any type of activity or person: you can locate your workers, your pet, your children, your car etc.

TRIVOLY
Trivoly is a tiny disk that matches your watch and turns it into smartwatch: messages, remote music control, heart rate sensor, step meter and more.

EM

FIT
Emfit est une entreprise finlandaise spécialisée dans le sommeil. Emfit utilise un capteur qui analyse votre rythme cardiaque et respiratoire afin d'analyser votre type de sommeil.

DR

OP
Drop is an Irish company that offers connected kitchen scales, usable with android and apple.

DOT

TI
Dotti is an American company, specialized in connected pixel lamps.
DOM

ADOO
Domadoo is a French company that sells connected video doormen that allow to see and speak with your visitors and even to open the door thanks to your smartphone.

 DO

DOW
Dodow is a French company specializing in sleep, thanks to its technology Dodow allows insomniacs and people with sleep disorders to fall asleep in record time.

BLUE 

SMART
Bluesmart is an American company specializing in high quality handbags that you can control from your phone as a boss. From the app you can close it and open it, weigh it, track its location, be notified if you leave it behind and learn more about your travel habits. You can also charge your phone 6 times with a built-in batter.

DIGITAL
HABITS
This Italian company develops devices connected to gesture management, for the home.

C

UBII

Cubii was invented by three graduates of the University of Chicago in the early 1920s. Aware of the need to practice physical exercises on a daily basis, but constrained by the office environment, they decided to leave their jobs and create Their own office welfare product.

BIONIC

 BIRD
Bionic Bird is a French company, which upsets the universe of drones by presenting an alternative unexplored, the drone Bionic Bird is stealthy, silent and biometric

ARC

HOS

Archos Music Beenay is a Basque company that offers revolutionary, high-quality knitted cups with integrated bluetooth headphones.

WITTI

 DESIGN
Witti Design is an American company specialized in the alarm clock connected, with a careful design the alarm clocks offered by this company allow to charge your electronic devices but also to soften the alarm by immitting the light of the day.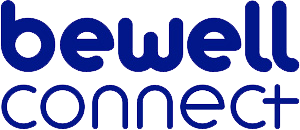 BEWELL

 CONNECT

This French company is attached to the group VISIOMED GROUP, which was created in 2007 by Eric Sebban. It designs, develops, and markets a range of electronic products already called "communicating products", in the fields of self-diagnosis for medical use.

BELL AN

D WYSON
BELL & WYSON designs connected, energy-efficient, innovative, design and useful objects. This French company keeps in mind that a good connected object remains an object that is used daily and has therefore based its strategy around LED bulbs equipped with practical additional functionalities and efficient for their users.

AWA

BOT
Awabot is a Dutch company offering mobile telepresence robots and high performance. It is an alternative to fixed video surveillance.

ANYMOT

E
 HOME
Dutch company, AnymoteHome allows you to effortlessly control all your infrared and Wi-Fi devices.

RYG
HT
Ryght is one of the most innovative French start-ups of audio; It seeks to design the best possible audio solutions at the best prices.

AN

OVA
Anova is based in the United States. It offers a device connected to a smartphone allowing to follow in real time the cooking of a meat.

3D SOUN

DS LABS

French company, it uses the technology called Virtual Reality Audio. This technology allows it to produce and perceive sounds in any direction and at any distance.

SLOW
CONTROL
Slow Control works by combining the latest know-how of the Internet of objects and nutritional research to bring you during the meal a feedback of experience, effective, discreet, which will make your daily, a daily that brings you good.

AIR
BAR
AirBar is a Swedish company that owes its success to its flagship article of the same name: the AirBar. This innovation projects a light field on the surface of the screens, which allows to interact with it
SEN

.SE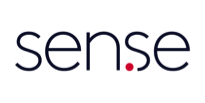 French company whose main mission is to develop intelligent connected systems, which allow the creation of new services in all areas of life. Sen.se is based on two business lines: knowing how to collect, how to analyze.