Free Shipping
Free Shipping worldwide
Money-Back guarantee
14 days Money-Back guarantee
Safe purchase
Encrypted Payments
Customer Service 24/7
Express delivery
3 to 5 days
Guarantee
One year guarantee
Orscana, the connected sensor for horses
Orscana is a connected sensor for horses that you can hang under all blanket types. It analyses moves (time spent lying down, activity…) temperature underneath the blanket and detects the sweat.
Origin: France 

Free shipping !
Free
delivery

En achetant ce produit, vous gagnerez 20 points grâce à notre programme de fidélité. Vous pouvez convertir 20 points de votre compte en bon pour un prochain achat.
Rated
4.67
on the scale
1
-
5
based on
3
customer reviews
If you're a horse owner that values peace of mind, it's a great device to have in the barn.
Personally, I find it most useful when deciding which blanket to use overnight, when I can't slip my hand under my horse's blanket and feel how warm he is.
I can now scan my horse in the field or the stable whilst at a distance. I don't even need to go into the barn to scan him, I just quietly stand outside, get a reading and I can go to bed knowing he's fine without disturbing him and annoying him fiddling with rugs.
FIND OUT ABOUT... ORSCANA !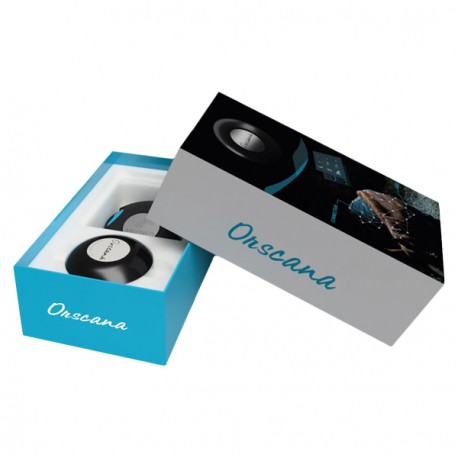 What is Orscana and what is it used for?
Orscana is a connected sensor that you can hang under all blanket types. It analyses movement (time spent lying down, activity…) temperature underneath the rug and detects the moisture levels. The sensor is hang underneath the horse's blanket, by the hollow of the hip; the strategic point where sweat first appears. The fixture system is completely safe, cannot hurt horses and guarantees the integrity of the sensor.
Thanks to it safe and secure fixture system attached to the rug, Orscana provides you with advices about which type of rug to put on your horse, taking into account the weather and your horse wellbeing. Stables, paddock or in transit. It analyzes horses' activity day and night and anticipates their needs for the following night in conduction with the weather forecast. Orscana also monitors the temperature underneath the horse's rug to record activity, sweat or when the horse is becoming uncomfortable.
Available on every iOS and android device with iOS 8 and above, Android 4.4 and above and smartphones with 4.0 Bluetooth technology. You can check your Android phone compatibility with BLE Checker available on the Google Play Store.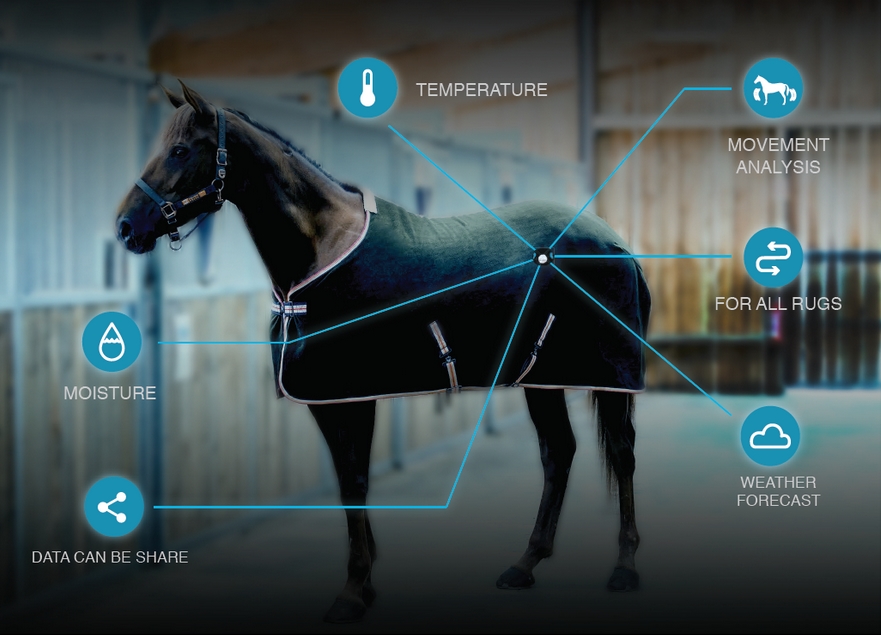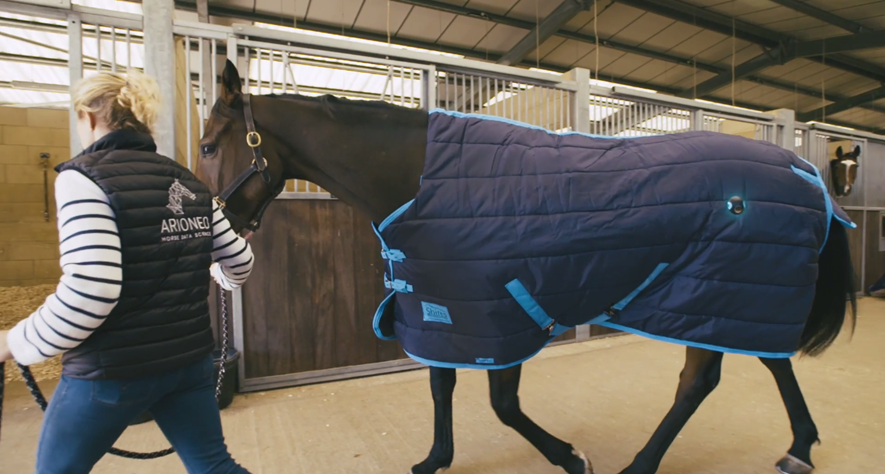 Features
TEMPERATURE
Measures the temperature beneath the rug
WEATHER FORECASTS
Make your decisions with real time weather data          
HUMIDITY
Detects the levels of sweat underneath the rug
MOVEMENT
Monitors and reports time standing or lying
Mobile App
Orscana app is free and available in 5 foreign languages: French, English, Spanish, German, and Netherland.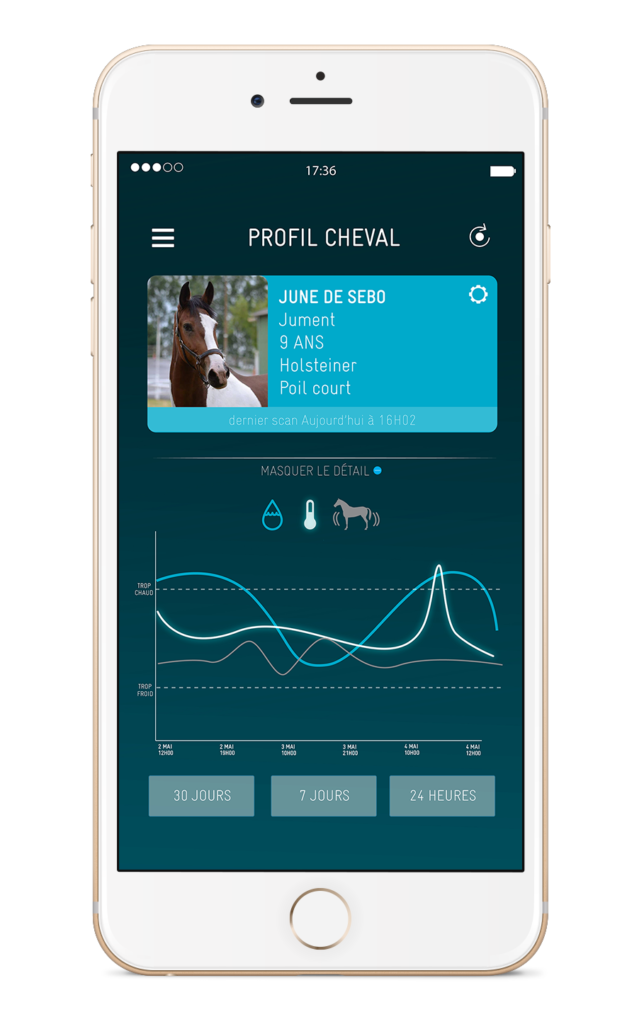 Fixation
1. Sew the pocket to the inner lining of the blanket
2. Use the interchangeable clip fastening system provided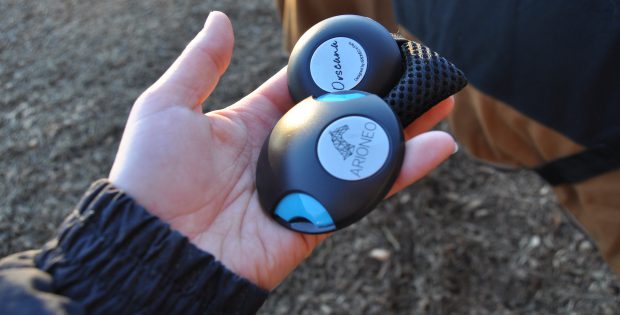 What's in the box?
1x Orscana sensor
1x Complete fixture system
1x User guide
1x battery